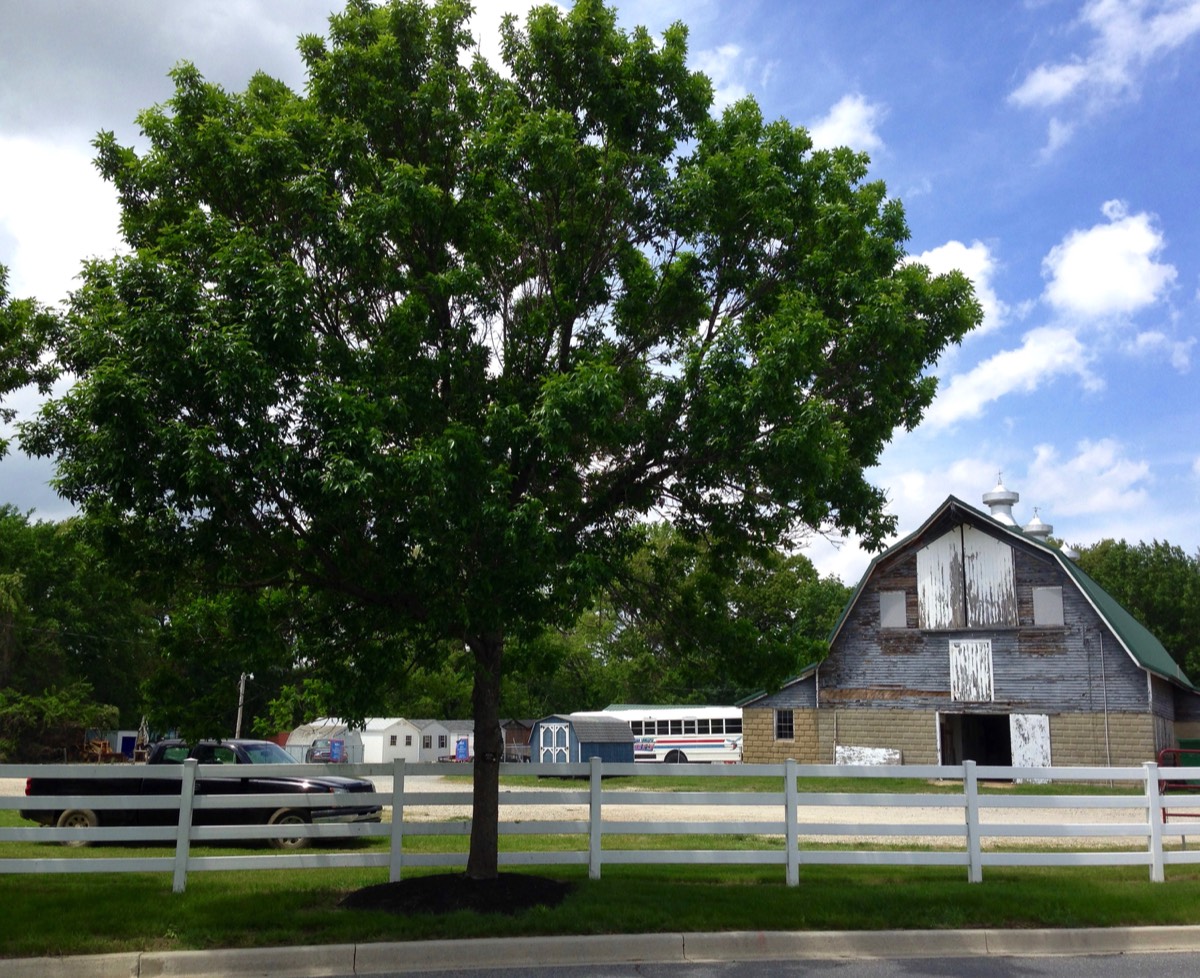 Height 29 ft., DBH 29.6 cm (10/31/13)
Fraxinus pennsylvanica

GREEN ASH

Oleaceae
E. North America


Location:
map coordinates T-1 (on Loop Road, north of water tower; south of old barn), N 39°11'8'' W 75°32'50''

Planting history:
probably planted with new Loop Road ca 2000. Source probably (Terrain at) Styers (nursery), PA.

Description:

small- to medium-sized deciduous tree

etymology:

Fraxinus

= the Latin name;

pennsylvanica

= of Pennsylvania

leaves pinnately compound (5-9 leaflets), opposite. Fall foliage yellow

flowers inconspicuous; dioecious (separate male and female trees)

fruit = samara (dry, winged achene), in clusters

leaf scar only slightly notched

habitat moist rich woods, swamps
Native species
, State Rank S5 (very common, in Delaware)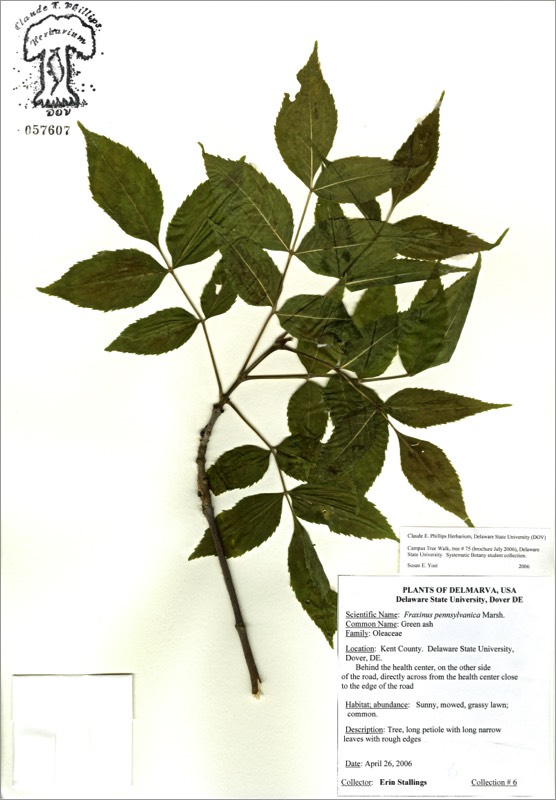 Herbarium specimen collected from a nearby un-labeled green ash tree, also planted along the Loop Road at the same time as the labeled tree.

HIT REFRESH TO START LOCATION GRAPHIC