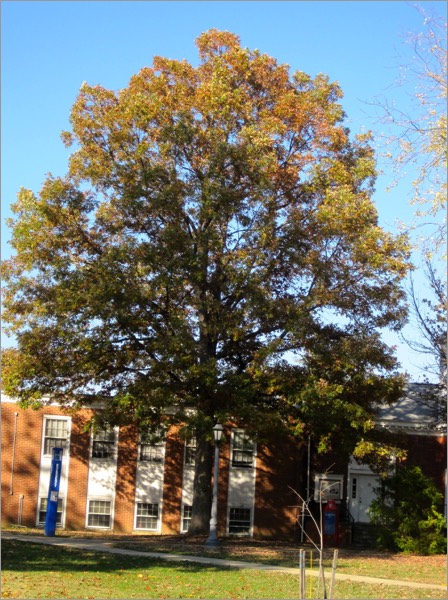 Quercus alba

WHITE OAK

Fagaceae
E. North America


Location:
map coordinates Q-17 (south side of Thomasson Building), N 39°11'8'' W 75°32'39''

Planting history:
presently unknown.


Description:

tall deciduous tree

etymology:

Quercus

= the Latin name;

alba

= white

common name, and specific epithet, probably for whitish bark

leaves lobed, simple, alternate

monoecious (separate male and female flowers on same tree); flowers tiny; male flowers in drooping catkins, female flowers inconspicuous

fruit is an acorn (develops from ovary of female flower); cup bowl-shaped, covers <1/3 of acorn. Acorns food for wildlife, and formerly food for Native American Indians

in the "white oak group": leaf lobes rounded; acorn matures in 1 year, often relatively sweet and edible

end buds clustered (typical of oaks)

wood excellent for furniture, floors, fuel, etc.
Native species
, State Rank S5 (very common in Delaware)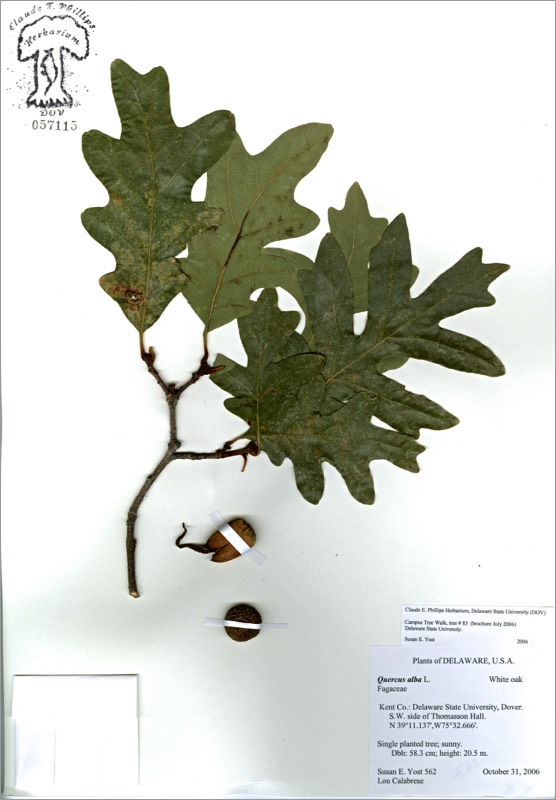 HIT REFRESH TO START LOCATION GRAPHIC