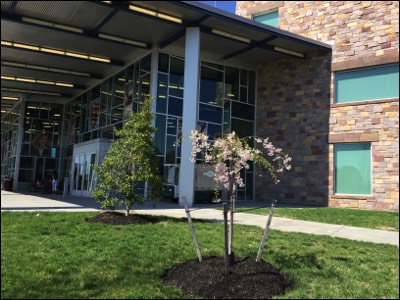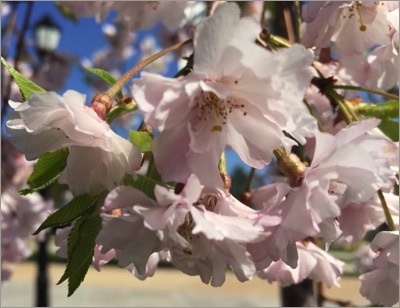 *
Prunus subhirtella
'Pendula Plena Rosea'

WEEPING CHERRY
Rosaceae

Japan

Location:
E-26 (southwest corner of MLK [Martin Luther King] Student Center). (This tree not yet marked with a yellow dot on interactive map).
N 39°11'15'' W 75°32'33''

Planting history:
planted 4/22/14, for Arbor Day, and DSU Tree Campus USA 2014 (4th year of certification). Purchased from Ronny's Garden World (funded by Dept. AgNR chairman).

Description:
small deciduous tree

etymology:

Prunus

= Latin name for plum tree;

subhirtella

= said to derive from Latin name "hirtus" for hairy, referring to the leaves and young wood

also known as weeping Higan cherry

this cultivar is weeping form

leaves simple, alternate, toothed

flowers double, pink, attractive

popular ornamental
*Non-native species
(not native to Delaware)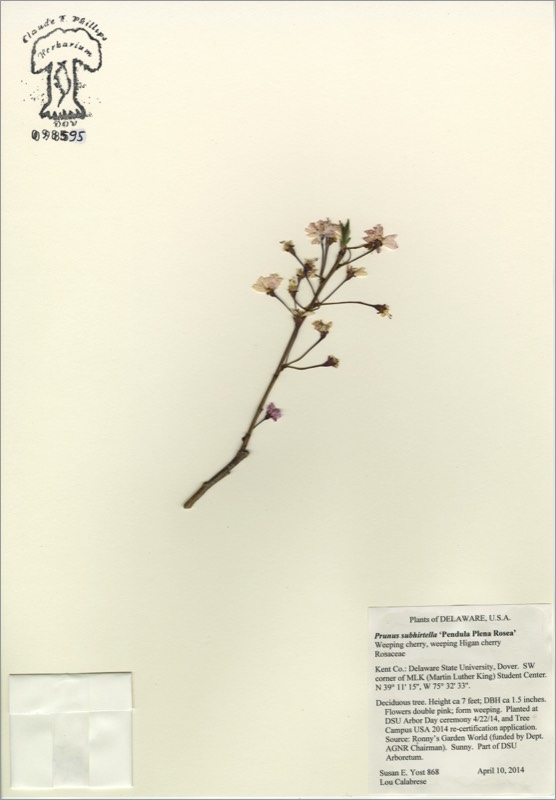 HIT REFRESH TO START LOCATION GRAPHIC