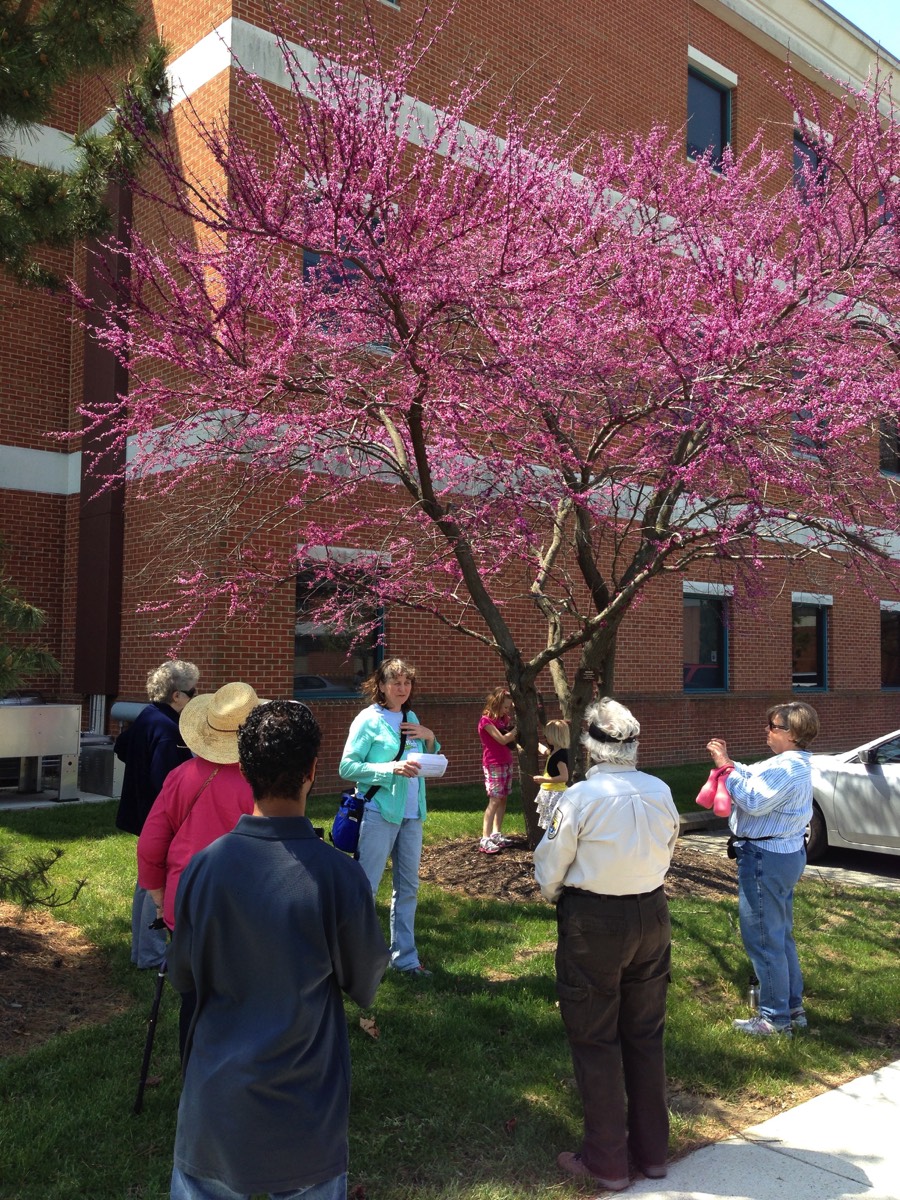 Cercis canadensis

REDBUD

Fabaceae
E. North America

Location:
map coordinates K-32 (near southeast corner of Mishoe Science Center), N 39°11'10'' W 75°32'26''; and
S-15 (north side of Loockerman Hall), N 39°11'7'' W 75°32'41''


Planting history:

K-32: Planting history presently unknown.
S-15: Variety 'Heartbreaker', weeping form.
Planted 4/18/13, for Arbor Day, and DSU Tree Campus USA 2013 (3rd year of certification).
Source: Ronny's Garden World. Gift from Arbor Day Foundation.

Description:

large deciduous shrub, or small tree

etymology:

Cercis

from Greek kerkis;

canadensis

= of Canada or northeastern North America

also known as eastern redbud

leaves heart-shaped

flowers deep pink, irregular; in small clusters all along the older branches; appearing before the leaves; very showy in spring

fruit is a legume; thin, flat, several-seeded (in pea/bean/legume family)
Native species
in Delaware, State Rank SH (historically known in Delaware, but not seen in >20 years)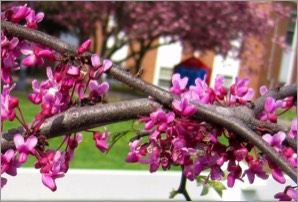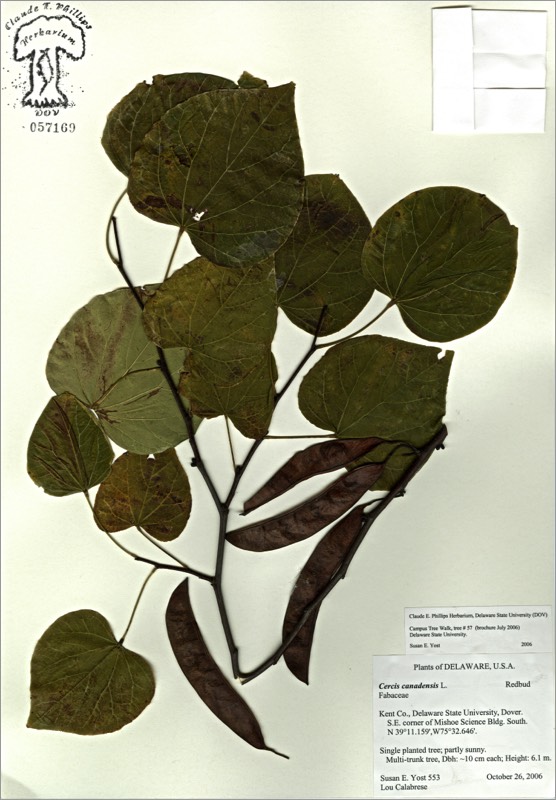 There are 2 labeled Eastern redbud trees.
HIT REFRESH TO START LOCATION GRAPHIC