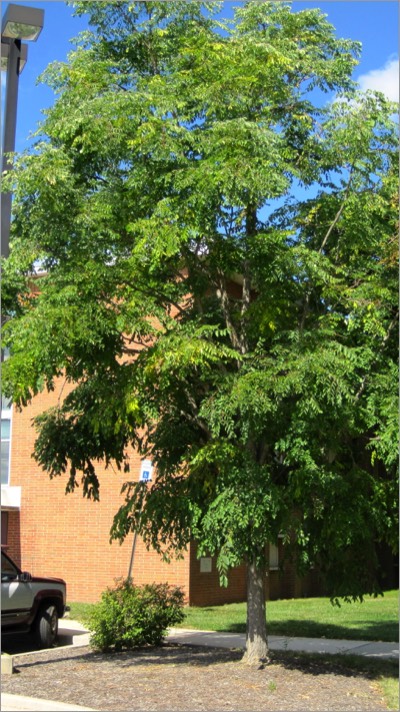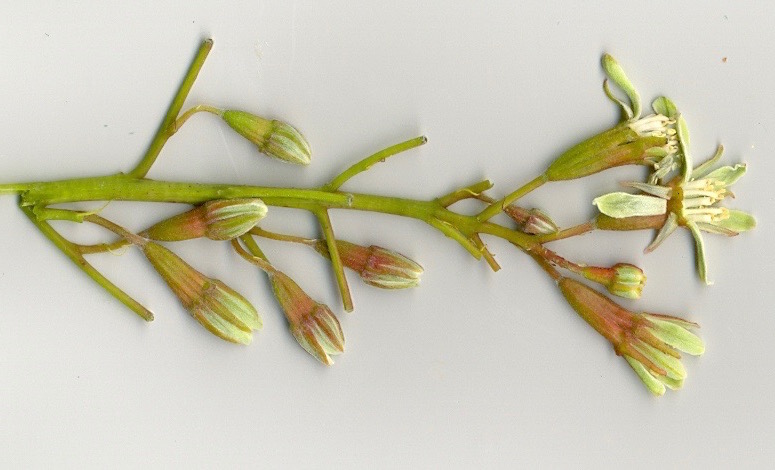 *
Gymnocladus dioicus

KENTUCKY COFFEETREE

Fabaceae
Midwestern North America


Location:
map coordinates H-35 (southeast corner of Price Building), N 39°11'12'' W 75°32'23''

Planting history:
presently unknown.


Description:

deciduous tree

etymology:

Gymnocladus

from Greek gymnos for naked, and cladus a branch (because tree sheds leaves early in autumn, and leafs out late in the spring);

dioicus

= dioecious

leaves twice- or once- compound

flowers greenish-white, ca 1/3" wide, in clusters

polygamo-dioecious: mostly dioecious (separate male and female trees), and occasionally with perfect flowers. This tree is male

fruits distinctive thick woody pods, 3"-10" long

roasted seeds formerly used during the Civil War as a coffee substitute (but fruit pulp and unroasted seeds may be poisonous)
*Non-native species
(not native to Delaware)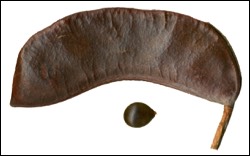 Fruit from a different, female, tree (not on DSU campus).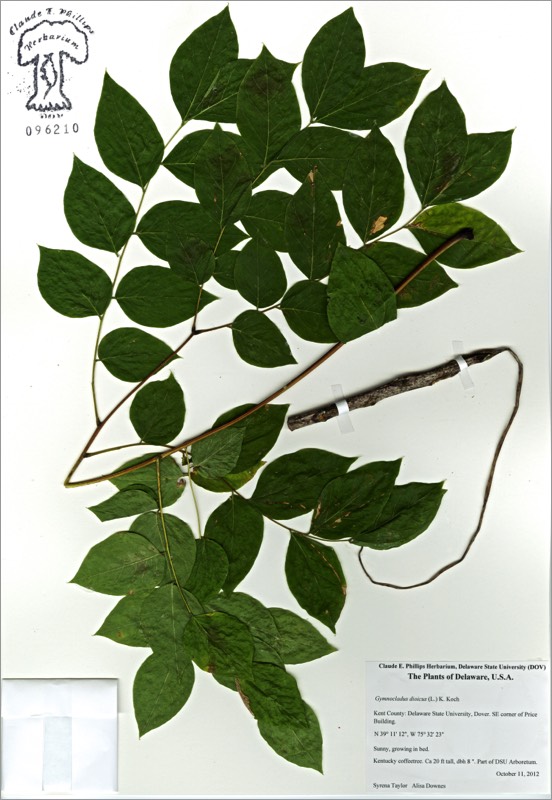 HIT REFRESH TO START LOCATION GRAPHIC